Thank you for your interest in employment with the Farmington River Regional School District. We invite you to share in the rich, personal satisfaction of belonging to a community of teachers and staff who are dedicated to helping children learn and live better lives. Our primary goal is to recruit, develop, and retain exceptional employees who are committed to promoting educational excellence.
Teacher Openings for 2017-18 School Year:
Anticipated .5 paraprofessional

for Mornings from 8:30-12:00

1.0 FTE Long-Term Substitute – Grade 2 Self-Contained
Farmington River Regional School District seeks a qualified, experienced, long-term substitute for Grade 2. This position is to cover a maternity leave and will begin on August 28, 2017 through December 22, 2017. Salary commensurate with experience.
REQUIRED:
Degree in elementary education, preferably Master's level
MA DESE licensure as a Grade 2 classroom teacher
Experience working with elementary students, preferably Grade 2, in a self-contained classroom
Experience/first-hand knowledge of the Common Core State Standards
RESPONSIBILITIES (INCLUDING, BUT NOT LIMITED TO):
Planning, instruction, assessment and remediation for each student, in all subject areas
Providing behavioral and social oversight and intervention, as needed
Communicating with each student's parent/guardian about school progress and issues
Documenting student progress and preparing report cards and other required records of assessment
Deploying and planning for all support personnel assigned to your classroom
SEND letter of intent, current resume, 3 current work references (name, tel. #, workplace addresses), copy of college transcript, copy of MA DESE licensure, and any related materials to:
Tom Nadolny, Principal/Superintendent, Farmington River RSD, 555 North Main Road, Otis, Ma. 01253, tnadolny@frrsd.org
DEADLINE: Open until filled
CORI checks and fingerprinting required. FRRSD is an equal opportunity employer.
Anticipated .5 paraprofessional for Mornings from 8:30-12:00
Farmington River Regional is an equal opportunity employer and does not discriminate on the basis of race, color, sex, gender identity, religion, national origin, sexual orientation, religion, marital status, creed, or disability.
Please Click Here to Download the Farmington River Regional School District Employment Application.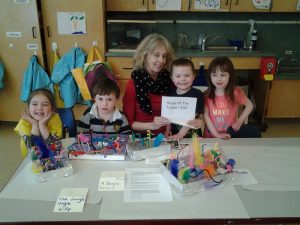 Tom Nadolny, Principal:
Farmington River Elementary School
555 North Main Rd.
Otis, MA 01253
tnadolny@frrsd.org
413-269-4466