Cash Calendar Winners – March 2017
2/27 – Paula M. Crane – $300 donated by Mark & Sherry DeCelle / Ameriprise Financial (413) 644-3270
2/28 – Shannon Ulrich-Keefner – $50 donated by Hair in Otis (413) 269-7507
3/1 – Bob Hammer – $250 donated in Memory of BRP
3/2 – Loren Steins – $100 donated by Otis Poultry Farm (413) 269-4438 and Farmington River Diner (413) 269-6874
3/3 – Bob Reardon – $50 donated by A & M Auto (413) 258-3381
3/4 – Kristina Furrow – $250 donated by John Field Tree Service (413) 329-6519 3/5 – Debbie Brouker – $150 donated by Stearns Construction (413) 427-6747
3/6 – Tom Hankey – $50 donated by Papa's Healthy Food & Fuel (413) 269-7779 3/7 – Kenly Brozman – $100 donated by P & R Construction (413) 717-2283
3/8 – Jennifer Windram – $200 donated by Anonymous Donor
3/9 – Eugene Kinne – $100 donated by Jody's Floor Sandin (413) 269-3528
3/10 – Jennifer Craig & Ava Thomas – $50 donated by Lakeside Estates Bed, Breakfast & Cottage Renta (413) 269-9900
3/11 – Joe Ann Gagnon – $100 donated by Wendy Berman – Iron Blender Studios
3/12 – – Anastasia Stanmeyer – $100 donated by The Guidette Family
3/13 – – Bethany Kelly – $50 donated by Wood Sculpture by K.F. Packie (413) 281-0591
3/14 – – Patty Barney – $125 donated by RSE, LLC Bogart Muller (413) 717-1559
3/15 – – Greg Marker – $50 donated by KRM Office Equipment (413) 568-4444
3/16 – – Bernadette DeCelle – $50 donated by Robert McMahon & Jeanne Randorf
3/17 – – Kathy Barbieri – $500 🍀donated by Soap & Suds
3/18 – – Bob Avery – $150 donated by SS Home Improvements – Steve Seddon (413) 563-1483
3/19 – Judith Mabee – $100 donated by RJ Beham Forest Products (413) 229-2182
3/20 – Shea Kennedy – $150 donated by New Boston Crane (413) 258-4653
3/21 – Thomas & Dakotah Soules – $200 donated by Andrus Power Solutions (413) 243-0043
3/22 – Barry Lafreniere – $250 donated by Tonlino & Sons (413)329-8083
3/23 – Holly Griffin – $50 donated by Meow & Growl Pet Supplies (413) 243-1220
3/24 – Eric Kries – $100 donated by Riiska Brook Orchard 🍎 (413) 258-4761
3/25 – Dick & Mickey Shimmon – $50 donated by Villa Mia Restaurant (413) 258-4236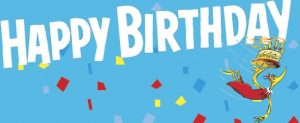 Hats Off to Dr. Seuss's Birthday!
March 2nd is Dr. Seuss's birthday—what better way to celebrate than to read? Did you know Dr. Seuss would be 113 this year? While he is no longer with us, his legacy lives on in the pages of his books. He forever changed the way children's books were written and continues to inspire generations. We celebrated here at Farmington River in many ways.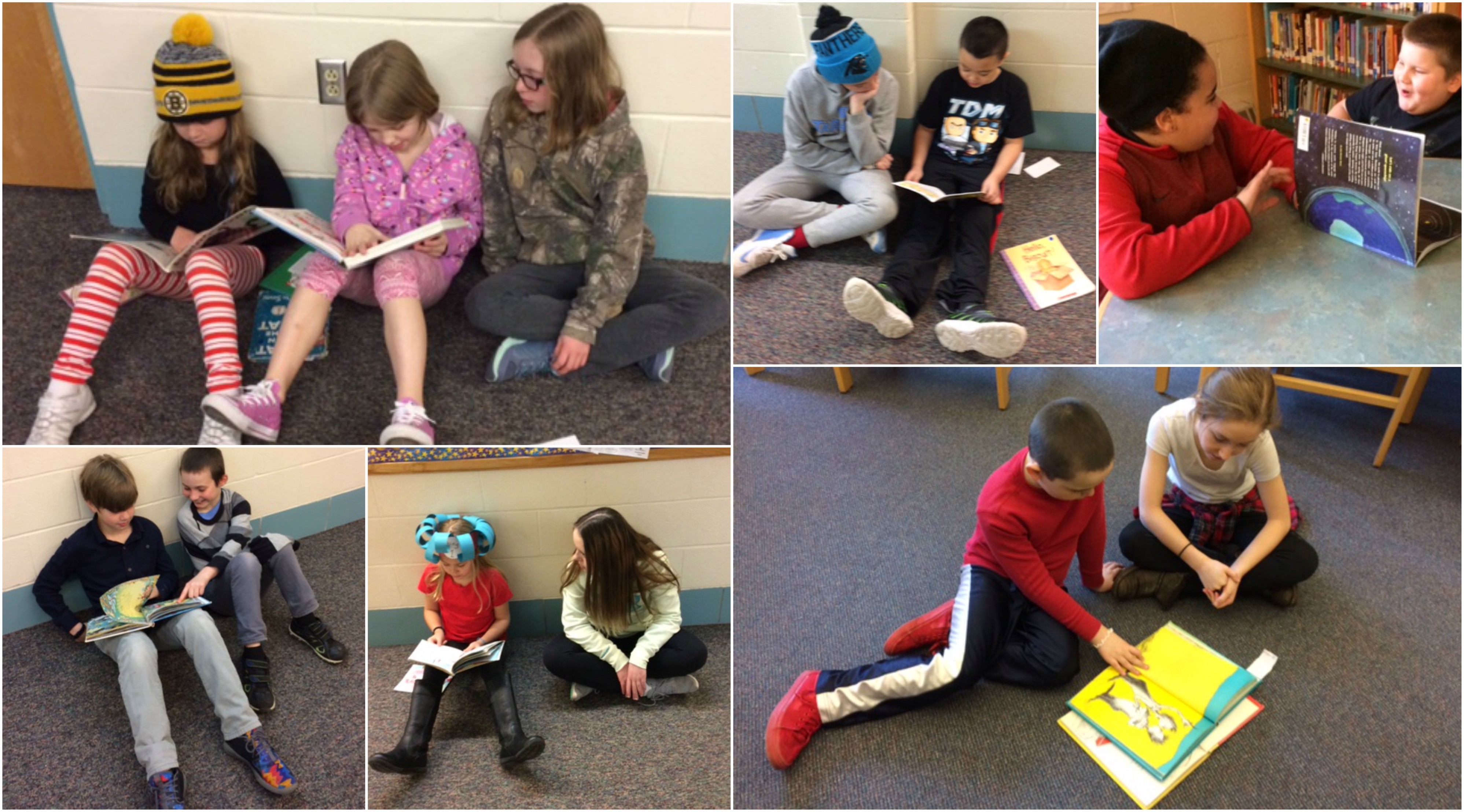 Contact Information 555 North Main Rd., P.O. Box 679, Otis, MA 01253 Telephone: 413-269-4466 Fax: 413- 269-7659
Farmington River Regional School District does not discriminate on the basis of age, race, color, sex, gender identity, religion, national origin, sexual orientation, disability, or homelessness.