Congratulations to our Cash Calendar Winners and Thank You to our Local Supporters!
March 1 – Ed Paquette – $250 donated in Memory of BRP
March 2 – Tanya Hadsell – $100 donated by Jody's Floor Sanding (413) 269-3528
March 3 – Thom Swift – $75 donated by Otis Poultry Farm 413-269-4438 and Farmington River Diner 413-269-6874
Winter Fun Day – Chill Out and Read
Funniest – Preschool (Hula Lula the Melting Hawaiian Snow Girl)
Best Use of Snow – Grade 5 (Tom the Snow Turtle)
Most Creative – Grade 3 (100th Day Sculpture)
Preschool Registration and Screening
New Students Only
Wednesday, March 11, 2015 from 9:00 a.m. to 2:30 p.m.
The Farmington River Regional School District will be accepting registrations and scheduling screenings for 3 and 4 year old children for our public preschool program for the 2015-2016 school year. Children who are residents of Otis or Sandisfield and who will be three years old before September 1, 2015 may be eligible for this program. Residents of neighboring communities are also invited to apply.
For the upcoming school year, our tuition-based program will offer families the following options:
5 half days a week 8:30-11:30 for all 3 and 4 year olds (minimum of 3 days required – Monday, Wednesday, Friday)
5 full days a week 8:30-2:30 for 4 year olds only (must turn 4 by September 1, 2015) (minimum of 3 days required – Monday, Wednesday, Friday)
The screening will be conducted in the areas of speech and language, fine and gross motor development and learning skills. Screening is required for all new enrolling children. Children currently enrolled in our program do not need to be screened.
Interested families should call Lynette Gagnon at the school (269-4466) to schedule an appointment for screening and pick up a registration packet.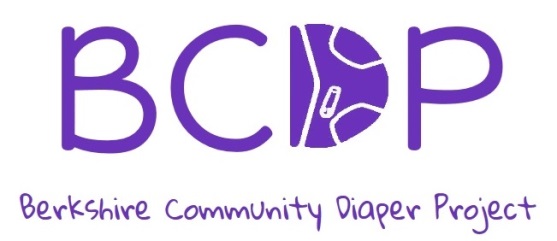 K's Closet is pleased to announce that it is the drop off site for diaper donations in Otis to the Berkshire County Diaper Project. The BCDP, in collaboration with Austen Riggs Center and Berkshire Psychoanalytic Institute was established to raise funds to provide diapers for parents who struggle to afford them for their children, since diaper need has been correlated with significant depression in parents and with potential mental health issues for children. The "Diaper Project" has established multiple liaisons with community organizations, including K's Closet.
Diapers can be dropped off any time by leaving them in the covered bin, or by contacting me to schedule a drop-off time. If you would like information on how to receive diaper donations, please text me, Karen Yvon, at 413-237-3277 or call the BCDP at 413-269-0138.

FARMINGTON RIVER REGIONAL SCHOOL DISTRICT
STATEMENT OF NON-DISCRIMINATION
The Farmington River Regional School District is an equal opportunity educational facility and employer and does not discriminate on the basis of race, color, religion, national origin, ancestry, sex, sexual orientation, gender, gender identity, physical or mental disability, marital or veteran status, or age.
Contact Information
555 North Main Rd., P.O. Box 679,
Otis, MA 01253
Telephone: 413-269-4466 Fax: 413- 269-7659