Colonial Encampment News:
Article: The Berkshire Eagle – Otis: Colonial re-enactors to stage military encampment

Letter to the Editors by Mark Amado, Otis MA
I am writing to you, the editors of our three most widely read local publications in the Otis/Sandisfield area, in the hopes that "a thank you" can be sent to the many individuals and organizations which made the "Great Colonial Encampment" this past weekend (May 21 & 22) at the Farmington River School such a successful and spectacular event. The effort which goes in to an event such as this is enormous, and those responsible should clearly know that those efforts are appreciated. The announcements in your publications prior to the event helped immensely so thank you for keeping us informed. In future years I hope that we can utilize our town automated calling system to heighten awareness for The Encampment…..sort of a modern day electronic version of Paul Revere !
Let's start with some of the supporters of the event. The Otis and Sandisfield Cultural Councils. This type of event is at the very heart of their mission statements. The American Veteran's Association, always helping to remind us of sacrifices made today, and hundreds of years ago. Our Farmington River School and PTA with the overarching goals to inspire and teach.
Think for a moment about the visitors who were able to reach back into time and touch the past. And, our 5th graders, who stayed with the encampment overnight….what an experience they will remember for the rest of their lives.
Of course, pivotal to the event we have a true educator, Mr. Christopher Keller. My how our communities need more teachers like him. And sharing that passion to teach with him is Ye Olde Lebanon Towne Militia. What an outstanding group of people, offering their time, research, and passion so that we can all better understand our past, our history, and quite possibly see a glimmer of our future.
So, thanks to all, and of course…..Huzzah !
–Mark Amado, Otis, MA
Greetings to FRRSD Grade 3-6 Students and their families!
The Laurie C. Nikituk Visual Arts Award was created to honor Mrs. Nikituk's years of service to our District's children and to foster passion in children for the pursuit and expression of the visual arts. This is an annual competitive award, solely for Farmington River students currently in Grades 3-6. The Visual Arts Award Committee encourages interested, motivated student artists to apply.
The winner of this competition will receive an individual Award Certificate, a $50.00 cash prize, and will have his/her name engraved on the Laurie C. Nikituk Visual Arts Award Plaque which will be permanently displayed in the school foyer.
The Laurie C. Nikituk Visual Arts Award is a voluntary competition – all students are not required to enter; nor is this part of the school art program. Interested students will create one work of art that best represents and responds to this year's theme:
REFLECTING NATURE IN ART
Interested students will create and complete their work of art at home, in accordance with the "Competition Rules and Directions" attached to this email. Students and their parents/guardians are also required to complete the Visual Arts Award Competition Application Form and attach it to their art work submission. This application form is also attached to this email.
The deadline for submitting your original art work is: FRIDAY, JUNE 10, 2016, 9:00 AM, no exceptions.
The Visual Arts Award Committee looks forward to receiving your entry. The winner of this competition will be announced at the Recognition Night on June 20, 2016.
Download the Application Form and the Rules and Directions Here
We are all so incredibly grateful to our amazing PTA. Thank you for everything you did this week to make us feel truly appreciated!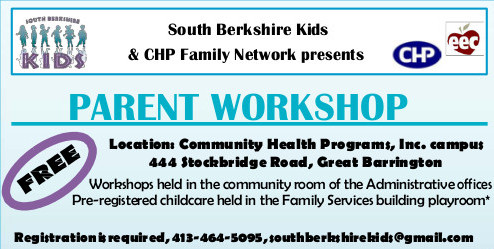 Click here for the Parent Workshop Details

FARMINGTON RIVER REGIONAL SCHOOL DISTRICT
STATEMENT OF NON-DISCRIMINATION
The Farmington River Regional School District is an equal opportunity educational facility and employer and does not discriminate on the basis of race, color, religion, national origin, ancestry, sex, sexual orientation, gender, gender identity, physical or mental disability, marital or veteran status, or age.
Contact Information
555 North Main Rd., P.O. Box 679, Otis, MA 01253
Telephone: 413-269-4466 Fax: 413- 269-7659