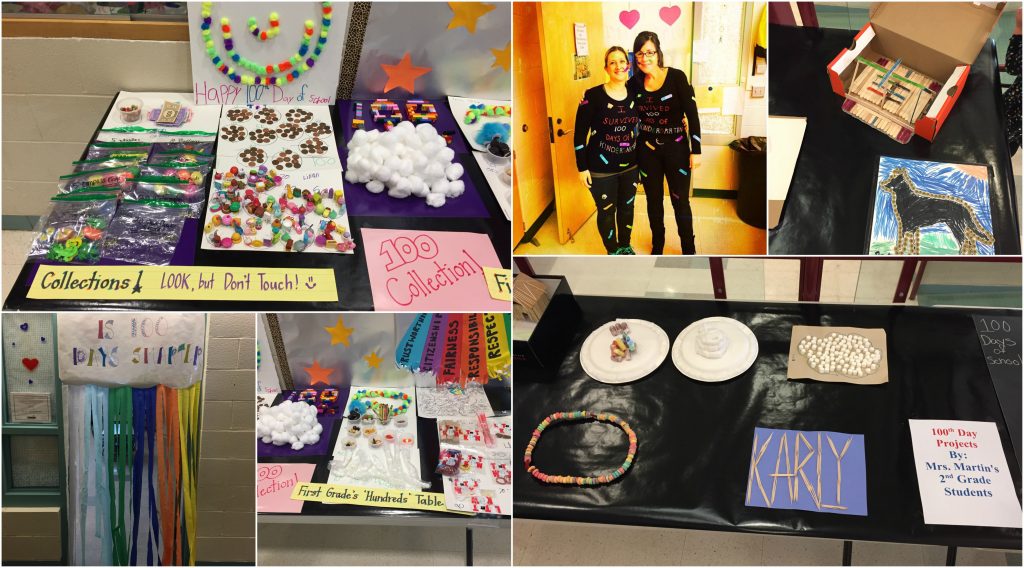 2017 Cash Calendar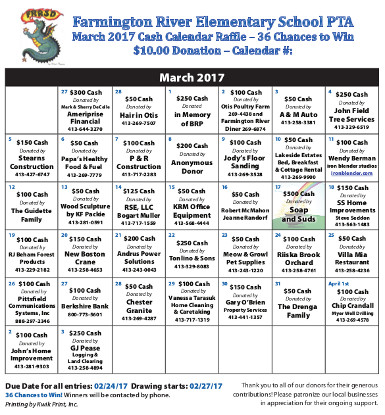 Dear Parents, Guardians and Staff ~ As most of you know by now – the 💰Cash Calendar Fundraiser is our most productive and FUN way to raise money for the PTA! The PTA in turn provides Farmington River students, families and staff with a host of activities throughout the year!
If you have been at FR for at least a year – many of your children have had the opportunity to enjoy Enrichment, Assemblies, Holiday Shop, Ski Program, Field Day, Screen Free Week Events and more as a result this Fundraiser.
The PTA has also been able to support classroom activities when called upon to do so, and throughout the year provide our amazing staff with surprises in the Staff Room – in particular at the Holidays and Staff Appreciation Week.
Attached is a copy
of the Cash Calendar (actual calendars will be in your backpacks today!). We encourage you to forward this email and the calendar to friends and family; it is very easy to ask for a donation of $10 in exchange for a chance to win one of 36
CASH Prizes!
$4,675 dollars have been donated by local businesses and families thanks to the incredible effort of Dawn Lemon to reach out to former and new supporters! We appreciate the generosity and support of all !!
Thanks!
Contact Information 555 North Main Rd., P.O. Box 679, Otis, MA 01253 Telephone: 413-269-4466 Fax: 413- 269-7659
Farmington River Regional School District does not discriminate on the basis of age, race, color, sex, gender identity, religion, national origin, sexual orientation, disability, or homelessness.